Snowmobile Trail Groomer for Sale
SOLD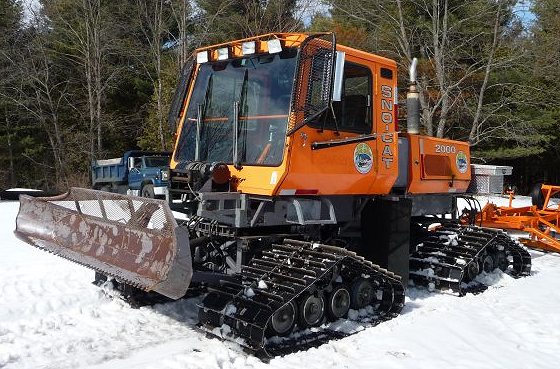 1997 Tucker 2000 SnoCat
Listed March 23, 2009
SOLD
Model 2000C-28-5
1997 Model Year
3011 Hours
13,206 Miles
Cummins Diesel
Allison Transmission
All new tracks and keels
6-Way Blade
Winch
Excellent condition, runs well
Located in Vermont
Visit the previous Club Owner at www.barretownthunderchickens.com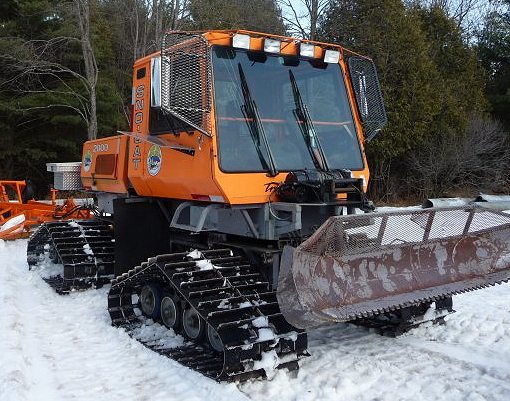 Right Front - Front Track & 6-Way Blade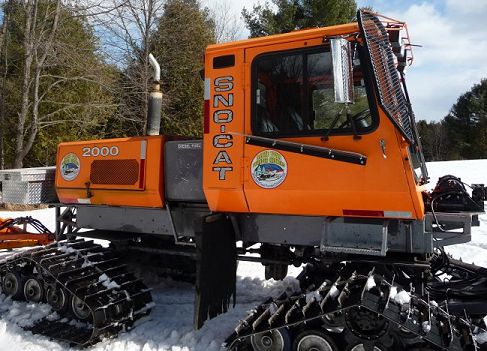 Right Side - New Tracks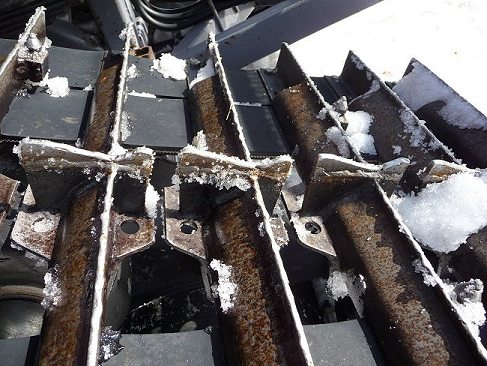 Close up of new Tracks, studs and keels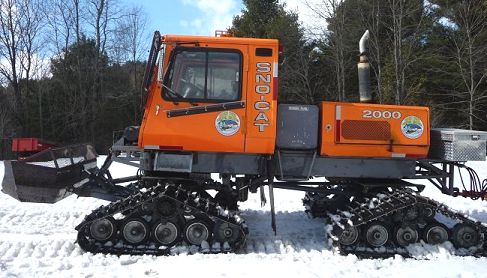 Left Side
Sorry, this Groomer has been SOLD.
Snowmobile Trail Groomer Information & Photos
Trail Groomer Exterior Photos Trail Groomer Interior Photos Trail Groomer Engine Photos Trail Groomer Specifications
Listings of Snowmobile Trail Grooming Equipment and Consulting Services
Free Listing Offer
Free equipment listing for Maine snowmobile clubs. Call or email us for details.
Maine Snowmobiling Information
Maine Snowmobile Clubs Maine Snowmobile Trails Maine Snowmobile Dealers Maine Snowmobile Rentals
Snowmobile Trail Grooming Reports Snowmobile Trail Alerts Snowmobile Event Calendar
Maine Snowmobile Lodging Maine Snowmobile Rules
Storm Center Alert - Bangor, Maine
January 1, 2014 - 19 Below Zero today at the airport.
December 30, 2013 - 11:00 AM
Bangor - about 9-10 inches new snow on top of the recent 4-5 inches. Maybe 18-20 inches on the ground.
Millinocket & JoMary Area - over 2 feet of snow on the ground.
Regional Snowmobiling Information
New Hampshire Snowmobile Clubs Vermont Snowmobile Clubs Massachusetts Snowmobile Clubs
New York Snowmobile Clubs Northeast Snowmobile Dealers
May 30, 2009: 1997 Tucker Sno-Cat SOLD!
Return to Snowmobile Trail Groomers Home Page
Contact us for further info or to make an appointment for viewing:
Maine Snowmobile Trail Groomers
E-mail: info@snowmobiletrailgroomers.com
Telephone: (207) 337-5858
Copyright 2004-2017 All Rights Reserved - John Rust Consulting
Website Marketing Consultants
Updated January 2, 2017