Snowmobile Trail Grooming Equipment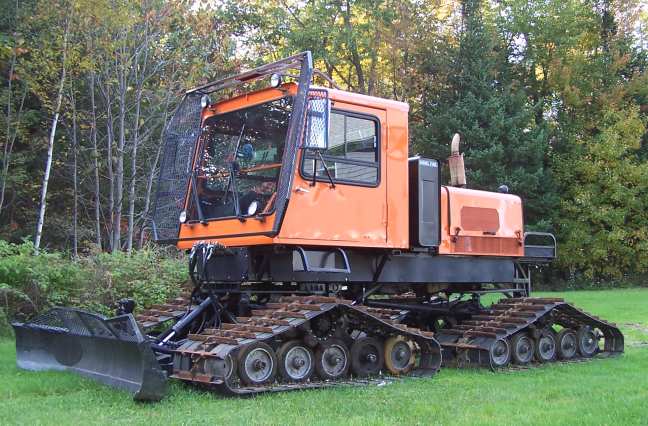 Above Photo - Tucker Sno-Cat Model 2000C-28-6
Our Services
Trail Groomer Sales - We buy and sell used snowmobile trail grooming equipment like the Tucker Sno-CatŪ that is our current feature machine. Please contact us if you are looking for a certain piece of equipment or have something to sell.

Trail Groomer Consignment Sales - We sell on consignment certain used snowmobile trail grooming equipment. This service is best suited for unique and older equipment where the buyers may be few and far between. Please contact us if you have something like this to sell.

Marketing Assistance (Equipment) - We can help you sell your equipment on your own. We will prepare a targeted marketing campaign for you which might include: flyer/spec sheets; mailings to clubs, chambers of commerce, and snowmobiling outfitters; and custom website pages. Please contact us to discuss your needs.

Marketing Assistance (Business and Associations) - We can help you market your business or association. Through our business and marketing consulting branch, John Rust Consulting, we can assist you solve your business management, marketing, financial, and internet marketing problems. Please contact to discuss your situation.
Trail Grooming Equipment for Sale
AVAILABLE - Gas-Powered Tucker SnoCat: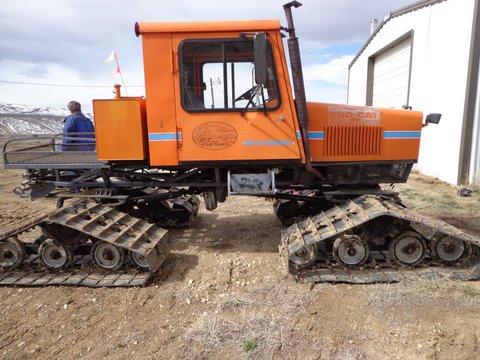 1989 Tucker SnoCat
Model 1442B
Chrysler 318 V8 (gas powered, not diesel)
2,851 Hours
Excellent condition, runs great
Would need an 8 foot wide drag
Currently Located in Colorado
Asking Price is $10,500
Shipping to Maine would add about $3,750 (for a total of $14,250)
Contact owner for further info: (970) 509-0117
Additional Trail Grooming Equipment:
We have no other equipment available at this time
Please contact us if you have equipment to sell
Trail Grooming Equipment for Sale By Other Snowmobile Clubs
Snowmobile Trail Groomer Information & Photos
Trail Groomer Exterior Photos Trail Groomer Interior Photos Trail Groomer Engine Photos Trail Groomer Specifications
Listings of Snowmobile Trail Grooming Equipment and Consulting Services
Free Listing Offer
Free equipment listing for Maine snowmobile clubs. Call or email us for details.
Maine Snowmobiling Information
Maine Snowmobile Clubs Maine Snowmobile Trails Maine Snowmobile Dealers Maine Snowmobile Rentals
Snowmobile Trail Grooming Reports Snowmobile Trail Alerts Snowmobile Event Calendar
Maine Snowmobile Lodging Maine Snowmobile Rules
Storm Center Alert - Bangor, Maine
January 1, 2014 - 19 Below Zero today at the airport.
December 30, 2013 - 11:00 AM
Bangor - about 9-10 inches new snow on top of the recent 4-5 inches. Maybe 18-20 inches on the ground.
Millinocket & JoMary Area - over 2 feet of snow on the ground.
Regional Snowmobiling Information
New Hampshire Snowmobile Clubs Vermont Snowmobile Clubs Massachusetts Snowmobile Clubs
New York Snowmobile Clubs Northeast Snowmobile Dealers
May 30, 2009: 1997 Tucker Sno-Cat SOLD!
Return to Snowmobile Trail Groomers Home Page
Contact us for further info or to make an appointment for viewing:
Maine Snowmobile Trail Groomers
E-mail: info@snowmobiletrailgroomers.com
Telephone: (207) 337-5858
Copyright 2004-2017 All Rights Reserved - John Rust Consulting
Website Marketing Consultants
Updated January 2, 2017